Anticipating Another Gourmet Kayaking Season
by
James McKerricher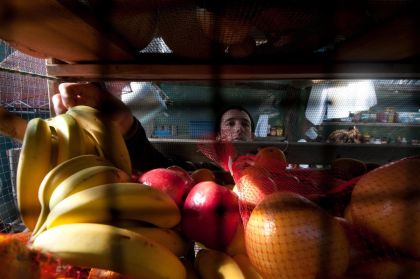 Last winter I decided to do something exciting and different - stay in Canada. Traveling has been such a regular rhythm in my life for the last five years that staying home after a season of kayaking was a novel concept. So in November I decided that Victoria was to become my winter home, and I quickly landed a job as a line cook for a busy hotel. The restaurant kitchen was a far cry from the
kitchen on spring island
, though it did have a small window that looked out over the ocean. My days where busy, intense and stressful (the sous chef was a bit of a screamer, and had a tendency to throw things when mad). But at the same time I enjoyed the demand of a busy kitchen, and learned a lot in just a few months.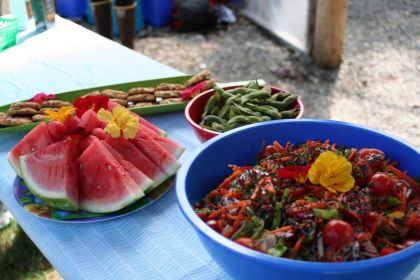 Surprisingly this experience continued to fuel my passion for food, and my downtime was spent in my James Bay apartment cooking the food that I wanted to eat. As much as I missed traveling, and at times questioned my decision to stay on Vancouver Island. I relished the opportunity to stay in one place, have my own space, and fill my kitchen with my favourite pantry staples. As a way to relive the excitement of past travels my culinary tinkerings always seemed to come back to the flavours from recent trips; the sour pomegranate and yogurt flavours of Syria, studded with salty pistachios, or the umami rich, earthy flavours of Japan- miso, sake, and smoked fish.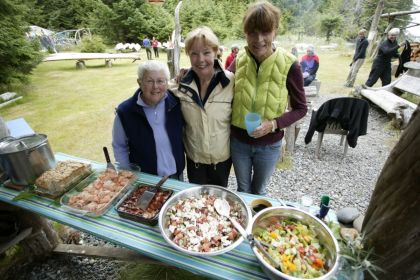 I'm excited to be bringing these influences to our menu on Spring Island this summer. Prepare your appetite for new dishes such as pistachio and thyme crumbed halibut served with butternut hummus and a beetroot and candied walnut salad with pomegranate dressing and feta. Or maybe some Sake seared chicken on ginger scallion brown rice with miso lemon buttered asparagus.
I'm stoked to spend some quality time on the ocean in a kayak, as opposed to watching it with longing from a sweaty kitchen. And I am looking forward to sharing the magic of Spring Island, along with some tasty food, with all of you this summer.